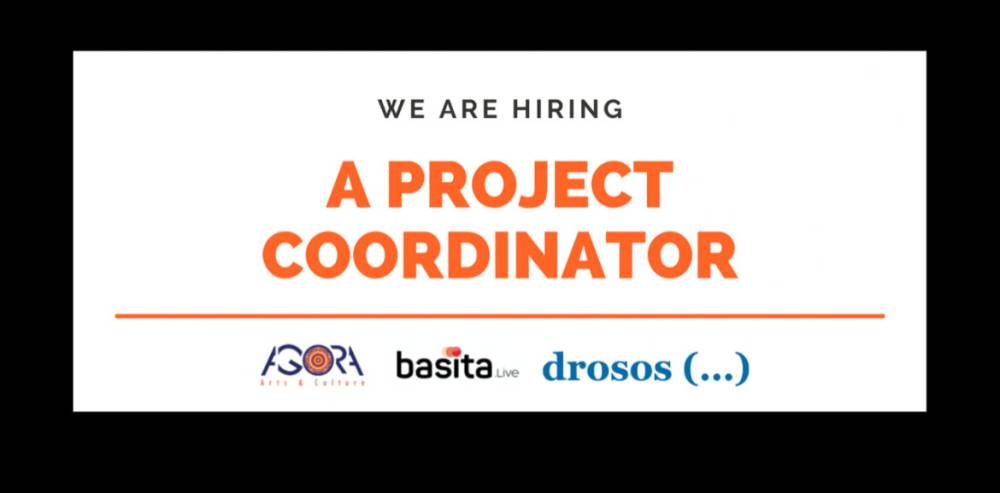 Open Call for a Project Coordinator
We are looking for a project coordinator to join our multi-cultural team in AGORA and Basita on a 20-months project funded by Drosos Foundation.
The candidate's main duties will be:
Provides admin support to the project's senior arts and culture manager in coordination, work planning, reporting, networking and communication.

Supports and follows-up on the implementation of the project activities.

Assists in drafting surveys, interim and final evaluation forms.

Contributes to communication and outreach activities for the project.

Keeps record of the project's administrative documents.

Communicates with participants, institutions, and mentors when necessary.

Participates in and coordinates meetings.

Takes meeting minutes and follows-up on deliverables.

Other duties and responsibilities as the project may require
Qualifications
5-8 years of relevant working experience in the cultural sector in Egypt with experience in managing capacity building and / or performing arts productions.

Experience in other MENA countries is an added value.

Excellent writing and speaking skills in Arabic and English.
Application requirements:click here to apply
Your CV

Cover letter elaborating on your work experience and motivation to apply

Two references

Deadline to apply: Sunday 15 August 12:00 noon Egypt time
About AGORA
A cultural institution with a headquarter in Egypt and operating activities in various countries. Our mission is "to provide an outlet for creative community involvement through education, dissemination and production of Arts and Culture.
About BASITA
A virtual venue; an income-generating platform that connects creators, institutions, and theatres, with their audiences virtually and globally.
About Drosos Foundation
DROSOS FOUNDATION is a private not for profit organization dedicated to supporting community development and committed to enabling disadvantaged people to live a life of dignity. Based in Zurich, Switzerland; DROSOS seeks long-term impact through its supported projects in Egypt, Morocco, Tunisia, Lebanon, Jordan, Palestine, Switzerland and Germany. In Egypt, DROSOS is operational and active since 2005 serving a wide range of beneficiaries including marginalized youth, women and children. The foundation actively supports the following thematic areas: income generation, harm reduction for at risk groups, social protection and reintegration, promoting creative activities for young people, as well as environmental protection